Writer ~ Naturalist ~ Song Crafter


My prose, poetry, and songs arise at the intersection between ecology and art,
and
​I believe we are all artists.
​

Intersections 2018: Writing from Planet Earth

Sunday, April 22, 2018
Olbrich Gardens

Madison, Wisconsin
Catherine will read from new work for an Earth Day celebration!
Join Arts + Literature Laboratory and Black Earth Institute at Olbrich Gardens on Earth Day, April 22 with a special reading. This reading features writers exploring the Earth and landscape as the ultimate context for words, actions, hopes, and fears, as well as two 15-minute open mics*. In the second hour, Black Earth Institute will spotlight local writers opposing the Cardinal Hickory Creek transmission line and defending the Driftless Area.
http://artlitlab.org/events/intersections-2018-writing-from-planet-earth


~~~~~~~~~~~~~~~~~~~~~~~~~~~
Come to the Soldiers Grove, Wisconsin Library
to hear Catherine read from
The Driftless Reader
Saturday, April 14, 2018
5PM
~~~~~~~~~~~~~~~~~~~~
Catherine's essay, "
Island"
has been nominated for the Pushcart Prize​
and her essay, "
Coal Year
" has been nominated for
The Best American Essays
.
​
Island
was beautifully published in the literary journal
Midwest Review 5
in March 2017.
Listen to a recording of Island on the Podcasts page, or read it Here.
Coal Year
was published in
Kestrel
in Fall 2017
Listen to a recording of Coal Year on the Podcasts page, or read it
Here
.
​
---
~~~~~~~~~~~~~~~~~~~~~
​Sample 2 newly published poems
from Reliquiae
(online) December 2017
:
HYMENOPTERA I: WASPS
My sisters of tiny waists
and hooked wing;
of crane-like legs trailing thoughtlessly
behind, you cling to eaves,
mandibles able to deconstruct
my house while you build anew each year.
I wonder what drives you to tear
and vibrate, plaster a paper lantern nest,
so perfectly placed to shed bitter weathers; your cone
is shaped with spiraled intentions
for your brood. So much
work in a season, fierce
purpose. I fear you, your sting, your hum,
that ferocious roar of sisterhood.
Let me not harm you, sisters. My heart's
desire for sanctuary is like yours: encircled
by this humming, this
home building, layer by layer
from the grit and spit
of the world.
​

~~~~~~~~~~~~~~~~~~~~~~~~~~~~~~~~~

​

VERDANCY
1
Amid bare umber trunks and branches
the eternal moss and verdigris-covered cliff crouches,
a beacon.
2
Emerald – the color best for our eyes – rises, re-inflates
each grass blade, animates
while we wake, eat, sleep.
3
Fields convert viridian.
Woodlands holds back.
4
Trees become rivers channeling sky to earth, wet
to verdant unfurling.
5
Buds burst, cast off sheathes, reveal prasine.
6
Willows flare gold to green while
trilling, trilling, April stirs.
​
---

​Catherine's Essay Water Song now part of UW Press anthology The Driftless Reader out in September 2017!

My essay Water Song is now part of
The Driftless Reader,
an anthology of over two centuries of writings about the people, land, and history of the Driftless region.

The book is published by the University of Wisconsin Press and is available beginning September 26, 2017.
I am excited to be part of this collection which includes writers and environmental thinkers whose work I have long admired Aldo Leopold, John Muir, Ben Logan and Laura Ingalls Wilder, among many others.

More than voice of our Wisconsin Driftless Area farm, the
spring creek is an artery in a water heart—alive and pulsing.
It is a twig on a water tree, and its course shapes the branch
of a trout stream called Dieter Hollow Creek, which in turn,
is part of the great water tree called the Mississippi River. In
spring, the winged ones in the sky follow the trail of water
from trunk to twig and then in fall, back again from twig
to trunk. —Catherine Young, from Water Song (2013)

The farmstead stood on a hilltop, like a castle, like the center of the
world. . . . Look in any direction and there were other ridges, with dots
of houses and barns, and the blue shadows of other ridges still beyond
them, each a whole world away from the next narrow ridge. Down
below, in the valley, was yet another world. The valleys had different
trees and animals. Even the seasons were different. —Ben Logan, from
The Land Remembers: The Story of a Farm and Its People (1975)


Great to meet you and share stories of our land this past fall.
I hope to see you at readings and events for
The Driftless Reader

in 2018!
Meet Catherine at the book release Tour for The Driftless Reader!Aldo Leopold Center, Baraboo, WI
Thursday, September 14, 2017
Time: 6:30 pm - 8:00 PM
E13701 Levee Road
Baraboo, WI 53913
Phone:
608-355-0279
Website:
www.aldoleopold.org
Kickapoo Valley Reserve, La Farge, WI
Saturday, September 30, 2017
Time: 2-5 PM
S3661 Wisconsin Highway 131
La Farge, WI 54639
Phone:
608-625-2960
Website:
http://kvr.state.wi.us/Home
​
Crossroads Coffeehouse
Tuesday, October 3, 2017
Time: 6:30–7:30 PM
2020 Main St.
Cross Plains, Wisconsin 53528
Phone:
608-798-2080
Website:
http://www.crossroadscoffeehouse.net/
Arcadia Books/Gard Theater
October 28, 2017
Time: 7:00 PM
102 E. Jefferson St.
Spring Green, Wisconsin 53588
Phone:
608-588-7638
Website:
https://www.readinutopia.com/
Madison, Wisconsin
Wisconsin Book Festival
Sunday, November 5, 2017
Time: 1:00 PM
Madison Central Library
201 W Mifflin St, Madison, WI 53703
​
http://www.wisconsinbookfestival.org/
​
Eau Claire, Wisconsin
The Local Store & Volume One Gallery
Saturday, November 11, 2017
Time: 2:00 PM
205 North Dewey Street
Eau Claire, WI 54701
Website:


https://volumeone.org/sites/storegallery/events


La Crosse, WI
The Root Note Restaurant
Thursday, November 16, 2017
Time: 5:30 - 7:00 PM
115 4th Street South
La Crosse, WI 54601
Phone:
608-782-7668
Website:
https://www.facebook.com/pg/theRootNote/about/

Powered by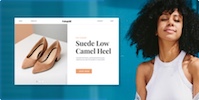 Create your own unique website with customizable templates.